Upper and Middle Back Pain
SUDDEN (ACUTE) PAIN
Middle back is the area between the bottom of the rib cage and the bottom of the shoulder blades. Upper back is the area between the bottom of the shoulder blades and neck.
1. Pain in the Lower Neck and Upper Back
Muscle Strain (Pulled Muscle)
Overhead sport activities, such as swimming or throwing, reaching for an object on a high shelf or fall on the hands can result in muscle strain or tear in the lower neck or upper back. Symptoms can include:
Sudden pain in the neck or upper back; the pain can persist during rest and can be aggravated by bending the neck, moving the arms or twisting the torso
Local tenderness, bruising or swelling
Wry Neck (Torticollis)
Sleeping the wrong way, a sudden unusual head movement, neck injury or ear infection can result in:
A painful spasm of the neck muscles, which makes you tilt your head toward one side, and difficulty moving your neck
Headache
Pain in the upper back
Mild wry neck can resolve in few days.
Whiplash
A sudden back and forth movement of your head, usually in car or motorbike accidents, can cause sprain or tear of the muscles, tendons and ligaments near your cervical spine. Symptoms can include:
Pain in the neck and upper back; the pain can persist for weeks or months after the accident
Stiff neck
Headache and dizziness
2. Pain in the Chest and Upper Back
GERD
Gastroesophageal reflux disease (GERD, acid reflux) can cause:
Heartburn (burning pain behind the breastbone, in the throat and upper back), which can be triggered by eating or lying down
Indigestion
Acute Bronchitis
Acute viral bronchitis, which can be a complication of cold or flu, can include:
Dry cough
Middle chest and back pain aggravated by coughing
Low-grade fever
Shingles
Shingles refers to a reactivation of an infection of one or more spinal nerves by the Herpes zoster virus. Symptoms can include:
Severe burning pain, followed by an itchy red rash (fluid-filled vesicles, which eventually crust over) travelling horizontally as a stripe around the chest on one side
Fever
Rare Causes of Sudden Chest and Back Pain
Heart attack
Pericarditis–an inflammation of the heart sac
Dissection of the thoracic or abdominal aorta
Pulmonary embolism
3. Pain in the Upper Abdomen and Back
Stones in the kidneys or upper ureters can cause:
Sudden, excruciating pain in the right or left flank, radiating down to the lower abdomen or groin and lasting for several hours
Nausea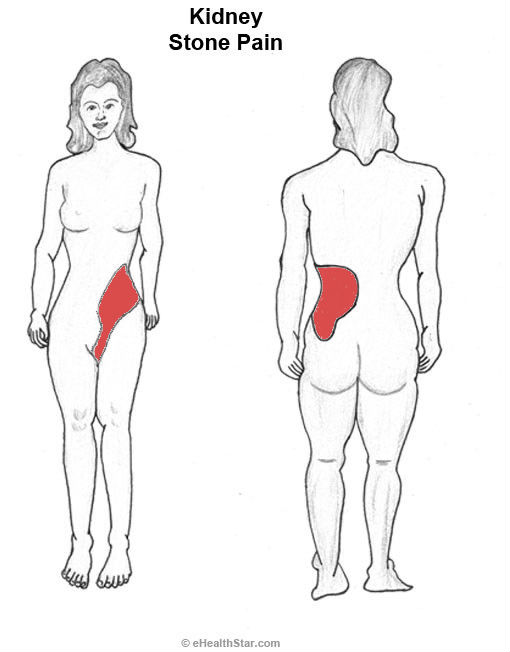 Picture 1. Kidney stones — pain distribution
(free image use)
Gallstones or acute gallbladder inflammation (cholecystitis) can cause:
Sudden, severe, even extreme, pain in the upper right abdominal quadrant that can remain constant for several minutes to hours and can radiate to the middle upper back or right shoulder
Nausea or vomiting
Fever (sometimes)
Biliary dyskinesia (gallbladder dyskinesia or sphincter of Oddi dysfunction) can cause upper right abdominal and right middle back pain in the absence of gallstones.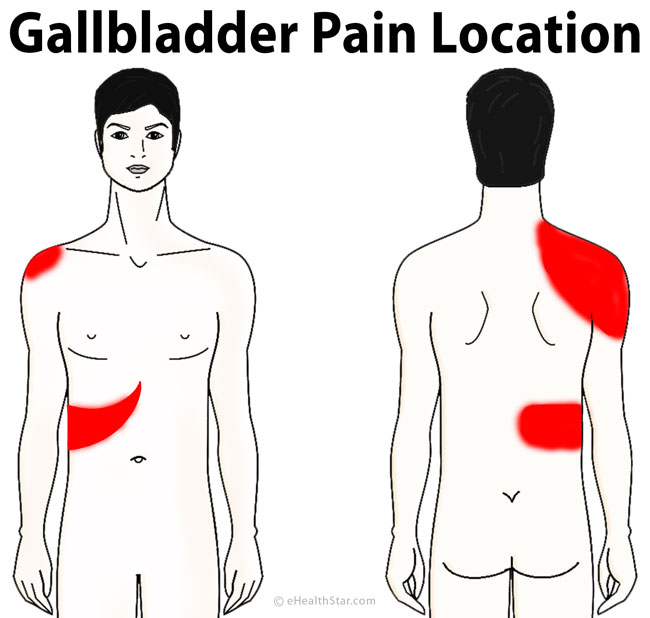 Picture 2. Gallbladder attack — pain distribution
(free image use)
Acute Pancreatitis
Severe, dull pain in the upper middle or left abdomen, possibly radiating to the back and lasting for several days
Tenderness or a lump in the upper central or left abdomen
Nausea or vomiting
Rare Causes of Upper Back Pain
Rib fracture: severe, sharp pain during a fall or hit to the upper back, followed by local tenderness and eventual bruise
4. Right Upper Back Pain
In certain abdominal conditions, irritation of the diaphragm–the muscle that separates the thoracic and abdominal cavity–can cause pain in the right upper back (referred pain):
5. Left Upper Back Pain
In individuals with irritable bowel syndrome (IBS), trapped gas in the upper left colon can cause severe pain in the upper left abdominal quadrant, which can radiate to the left side of the chest and to the lefts shoulder and can remain constant for several hours or days.
Heart Attack
Sudden, severe pain in the middle of the chest that usually lasts for more than 15 minutes and can radiate into the upper back (in women) or into the left upper back, jaw and left arm; the pain is quickly relieved by a drug called nitroglycerin
Tingling in the left arm, hand and little finger
Shortness of breath
6. Back Pain During Breathing
Conditions, in which back pain can be aggravated by breathing:
Overuse of the serratus anterior muscle, which lies on either sides of your torso due to repeated sprints, prolonged running or lifting objects with extended arm can cause pain on the either side of the torso and below the shoulder blades.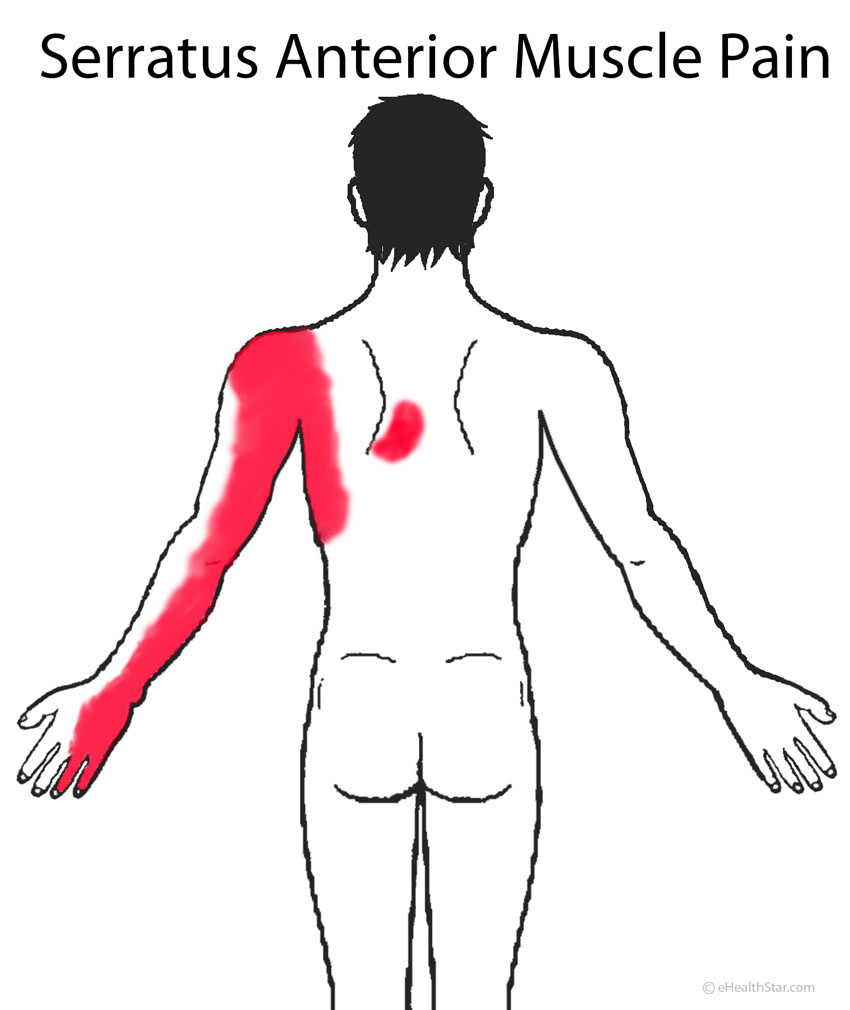 Picture 3. Serratus anterior muscle pain syndrome
(free image use)
Pleurisy–an inflammation of the lung membrane, for example, due to pneumonia or flu, can cause scratching, knife-like pain on either side of the torso or at the bottom of the rib cage and shortness of breath.
Pericarditis–an inflammation of the heart sac; pain in the middle of the chest and back, fever
Rib fracture; symptoms include sharp pain during a direct hit or fall and tenderness over the broken rib
Pneumothorax (spontaneous or traumatic), which means a collapse of the left or right lung; a sharp, stabbing pain followed by discomfort around the chest and back aggravated by moving the torso and arms
7. Back Pain Aggravated By Lying Down
In the following conditions, the pain can be worse after lying down:
Muscle strain
Pinched spinal nerve
Gastric reflux
Acute pancreatitis
Pericarditis
Rib fracture
Vertebral fracture
Pneumothorax
Gallbladder pain and kidney stone pain also often occur at night.
CHRONIC (CONSTANT or RECURRENT) PAIN
1. Pinched Spinal Nerve
An injury of the neck spine or cervical spondylosis (osteoarthritis due to age-related wear and tear) can result in bulging or herniated discs or bone spurs in the neck spine, which can lead to the compression of one or more of the spinal nerves with symptoms:
Burning, shooting pain and tingling or numbness in the neck, shoulders, arms, hands, fingers or upper back, usually on one side; the pain can be triggered by bending, twisting the neck or torso, lying down, sneezing, coughing or laughing
Weakness in the arm on one side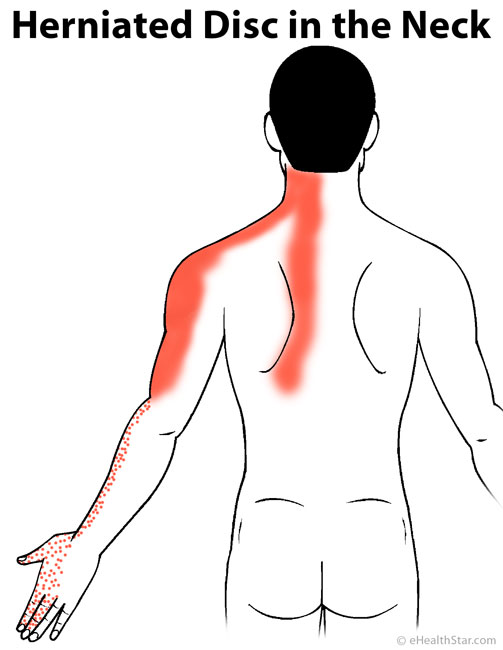 Picture 4. Pinched spinal nerve — pain distribution
(free image use)
Other Causes of Chronic Nerve Pain in the Upper Back
T4 syndrome or upper thoracic syndrome due to irritation of the spinal and sympathetic nerves in the thoracic area can cause pain and stiffness in the central upper back and in the lower neck, and the sense of puffiness and other abnormal sensations in the lower arm, hand and all 5 fingers, usually only on one side; the back pain is not aggravated by moving the torso.
Transverse myelitis–an inflammation of the spinal cord–for example, in Lyme disease or multiple sclerosis can cause shooting pain triggered by light touch, tingling in the neck and upper back and weakness in the arms.
2. Painful Muscle Spasms
Recurring muscle spasms in the middle or upper back near the spine can be caused by muscle overuse or injury or by spinal conditions, such as a bulging or herniated disc or arthritis. Spasm can last for several minutes.
The following chronic kidney diseases can cause constant dull pain in one or both flanks, few inches away from the spine, at the bottom of the rib cage:
Kidney inflammation (interstitial nephritis or glomerulonephritis)
Polycystic kidney disease
Renal cancer
Long-term overuse of the upper back muscles, sitting work, bad posture, emotional stress, playing a violin or guitar, running and overhead activities in sports, like swimming or throwing, can result in myofascial pain syndrome with:
Tight muscles and muscle knots in the upper back
Trigger points in upper back with pain radiating to the neck, face or arm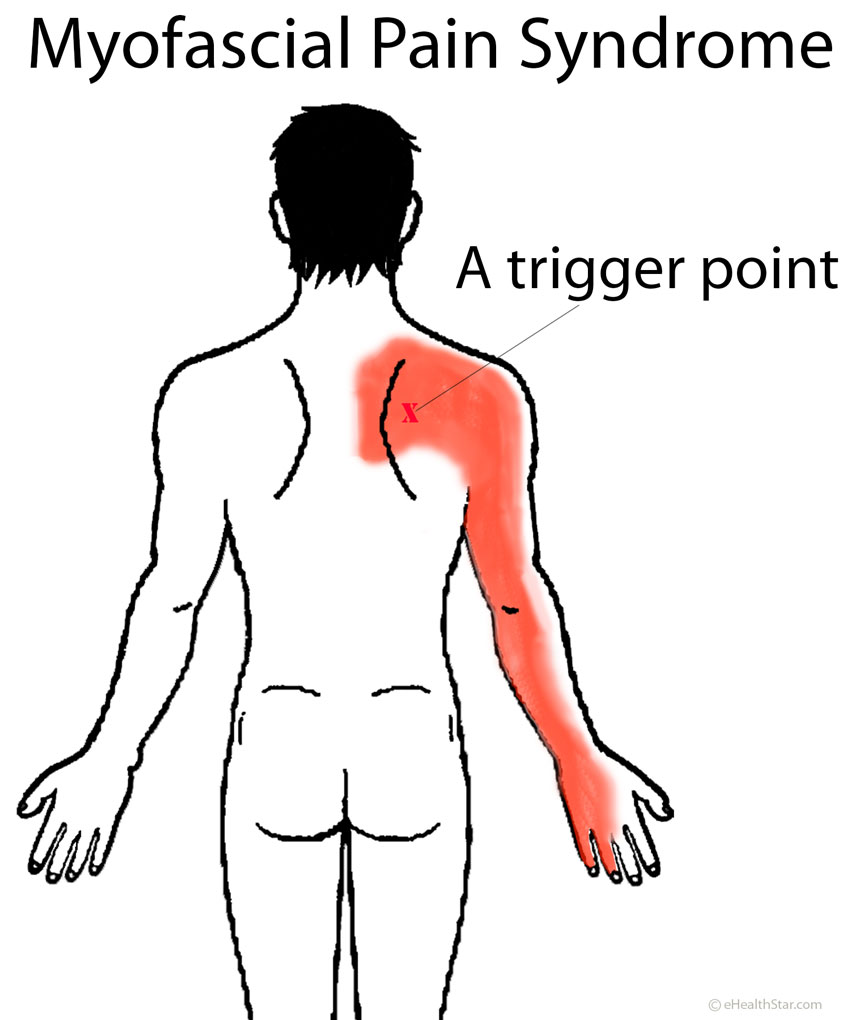 Picture 5. An example of pain distribution in myofascial pain syndrome
(free image use)
5. Fibromyalgia
Symmetrical tender points in the lower neck and above and between the shoulder blades and, often, in the hips, elbows and knees
Fatigue, insomnia and mood changes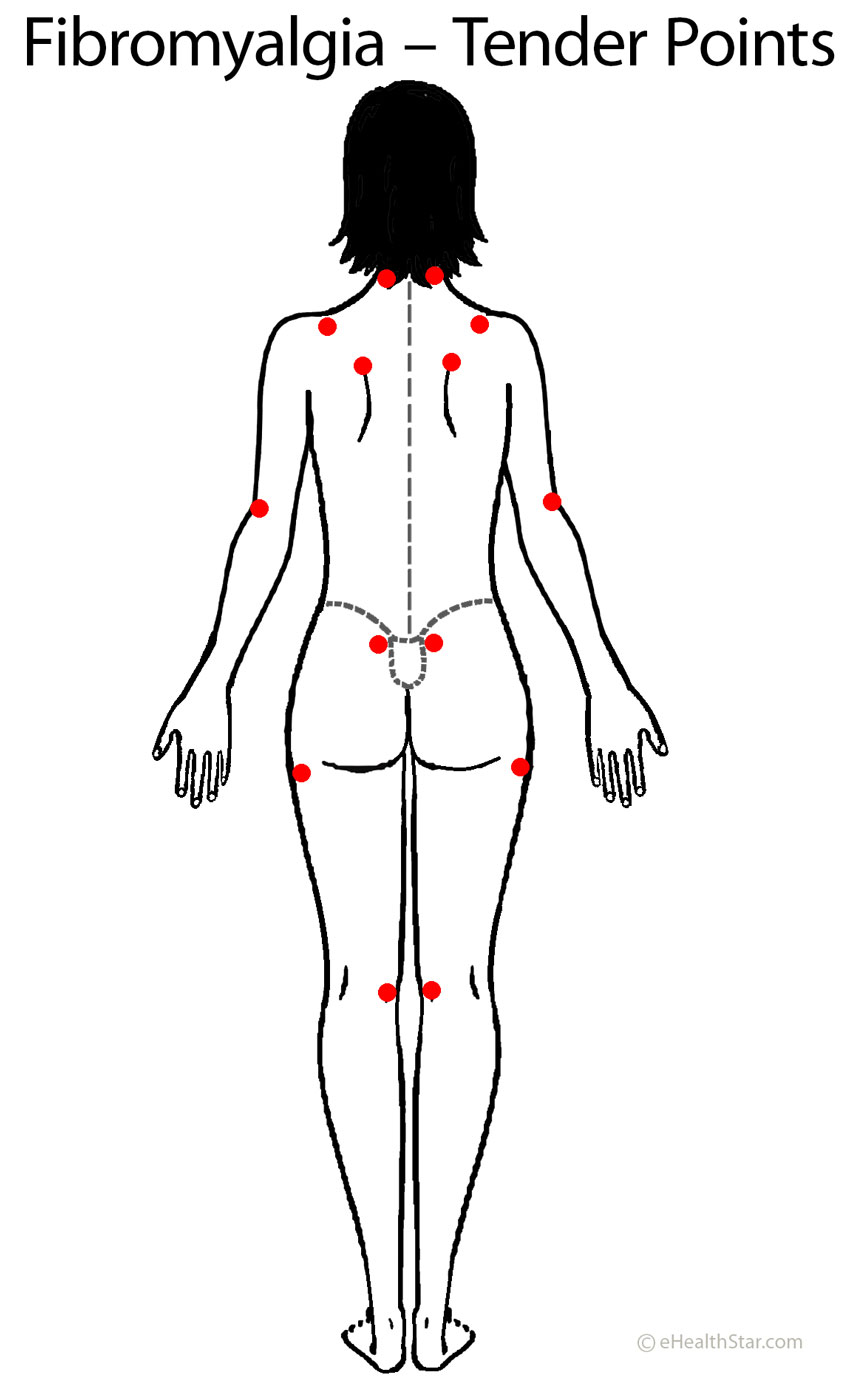 Picture 6. Fibromyalgia — typical locations of tender points
(free image use)
Rheumatoid arthritis can cause chronic pain in the neck and upper back and pain and swelling in the joints (finger knuckles, knees, etc.).
7. Angina Pectoris
Angina pectoris is pain in the chest usually caused by coronary heart disease. Exercise, stress, heavy meal or cold environment can trigger severe pain behind the breastbone, which lasts for less than 5 minutes and can radiate to the jaw, shoulder, left arm or back.
8. Cancer
Common cancer symptoms include nausea, loss of appetite and weight loss.
Esophageal cancer can cause pain in the middle of the chest and upper central neck, which can be aggravated by swallowing.
Gastric cancer can cause pain in the upper central abdomen and in the back that can be worse during eating; other symptoms can include vomiting blood and black stools [1].
Liver cancer can cause constant dull pain in the upper right abdomen and right side of the back, and jaundice.
Pancreatic cancer can cause pain in the upper central abdomen that can radiate to the back, and, sometimes, jaundice and a palpable lump in the upper abdomen.
Hodgkin lymphoma that affects the lymph nodes in the chest can cause pain in the middle of the chest and in the back, low-grade fever, dry cough and hoarseness.
Lung cancer can cause right or left middle or upper back pain before causing any other symptoms, like coughing up blood.
Multiple myeloma is a cancer that occurs in the skull, pelvic bones and vertebra, mainly in older people.
9. Pregnancy
According to anecdotal reports, some women experience severe upper back pain in the last days before labour.
Lower rather than upper back pain can be one of the symptoms of early pregnancy, because of the loosening of the ligaments due to hormonal changes.
10. Rare Causes of Chronic Upper Back Pain
Scoliosis–a side curvature of the spine–rarely causes pain in the upper back.
Dermatomyositis and polymyositis–an autoimmune disease that affects the muscles and skin–can be associated with mild upper back pain, weakness and rash.
Lung tuberculosis symptoms can include pain on the either side of the chest or middle or upper back, low-grade fever and coughing up blood.
Treatment of Upper Back Pain
Treatment of back pain depends on the cause.
Analgesics
Over-the-counter (OTC) painkillers, such as aspirin or ibuprofen, can be used to relieve mild to moderate pain, for example, after a muscle strain.
Acupuncture
Acupuncture is a widely used but unproven method for relieving pain in the back.
Physical Therapy
Physical therapy can include massage, dry needling, steroid injections and special exercises. It can help in myofascial pain, bulging disc or arthritis, for example.
Stretching Exercises
Stretching exercises can help prevent and relieve pain in myofascial pain syndrome but less likely in other conditions with upper back pain.
Surgery
Examples of conditions in which surgical treatment can relieve back pain: pinched nerve, whiplash, broken vertebra, gallbladder inflammation, coronary heart disease and cancer.
Home Remedies
Cold compress or ice pack can partially prevent the development of a bruise and reduce the pain in muscle strain.
Sleeping on a semi-hard mattress rather on a hard or soft mattress can be optimal for middle and upper back pain. Sleeping on a very hard or very soft mattress can actually cause back pain. Saying that, mattress is a personal choice and there is no special type of mattress that would be right for all.
An office chair with a low back support that allows you sit straight but not lean back is probably the optimal chair for upper back pain.