Definition
Chronic cholecystitis refers to long-standing gallbladder inflammation with a permanent impairment of the  gallbladder function. [6].
Symptoms
You may have chronic cholecystitis without any symptoms or you may experience recurrent right upper abdominal pain [1]. The presence of nausea and fever suggest acute rather than chronic cholecystitis [1].
Causes
Chronic cholecystitis usually results from recurrent acute cholecystitis, which most commonly occurs as a complication of gallstones (cholelithiasis) [1].
Diagnosis
Diagnosis of chronic cholecystitis can be made by ultrasound, which usually reveals (Picture 1) [1]:
A shrunken gallbladder with a thick wall
One or more gallstones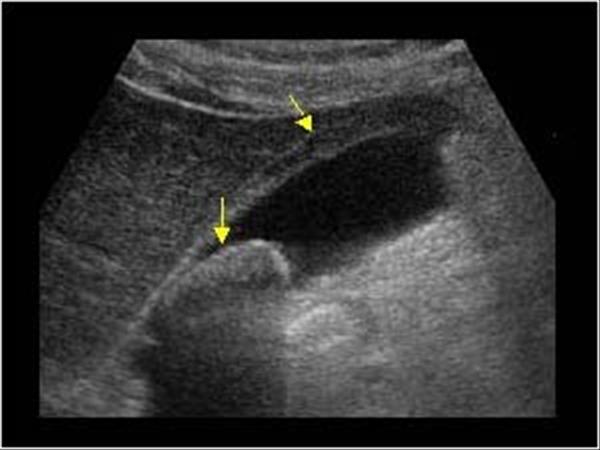 Picture 1. An ultrasound image of chronic cholecystitis
Lower arrow: a gallstone; Upper arrow: thick gallbladder wall
(source: Ultrasound Cases, by permission)
To distinguish between acute and chronic cholecystitis, a HIDA scan can be done: In chronic cholecystitis, the gallbladder fills slowly (in 1-4 hours), while in acute cholecystitis it does not fill at all [5].
Types of Chronic Cholecystitis
The exact type of chronic cholecystitis can be determined by a pathologist after gallbladder removal:
Chronic calculous cholecystitis with an overgrowth of the fibrous tissue in the gallbladder wall and gallstones
Porcelain gallbladder with a calcified wall, which is considered a risk factor for gallbladder cancer [2]
Xanthogranulomatous cholecystitis with a thick gallbladder wall and fatty nodules in it, which can appear similar to gallbladder cancer [4]
Chronic acalculous cholecystitis without gallstones, which is usually associated with a chronic disease, such as diabetes mellitus, or an infection
Cholesterolosis – an accumulation of cholesterol in the gallbladder wall resulting in a strawberry gallbladder appearance
Treatment
In chronic cholecystitis, the gallbladder is irreversibly changed and does not heal on its own [6].
Chronic cholecystitis without symptoms and gallbladder calcification may need no treatment.
The usual treatment of chronic cholecystitis with recurrent abdominal pain is surgical gallbladder removal [1].
In individuals with severe underlying conditions who are not suitable for surgery, chronic cholecystitis can be treated endoscopically by gallbladder drainage and inserting stents into the common bile duct [7].
Complications
Complications of chronic cholecystitis [2,3]:
Acute cholecystitis
Gallbladder gangrene
Gallbladder perforation, which can lead to inflammation of the abdominal membrane (peritonitis) or passage of a gallstone into the intestine and its blockage (gallstone ileus); mainly in elderly
Gallbladder cancer