Coracobrachialis Location
Coracobrachialis extends from the top of the shoulder blade to the inner side of the upper arm.
Origin
Coracoid process of the scapula [1]
Insertion
The middle of the medial surface of the humerus [1]
Functions (Actions)
Flexes (forwardly elevates) and adducts (brings to the body) the arm at the shoulder joint [1]
Stabilizes the humeral head in the shoulder joint during holding heavy loads in an arm (Video 1)
Innervation
Musculocutaneous nerve [1]
Nerve roots C5-C7 [1]
Blood Supply
Brachial artery (muscular branches) [2]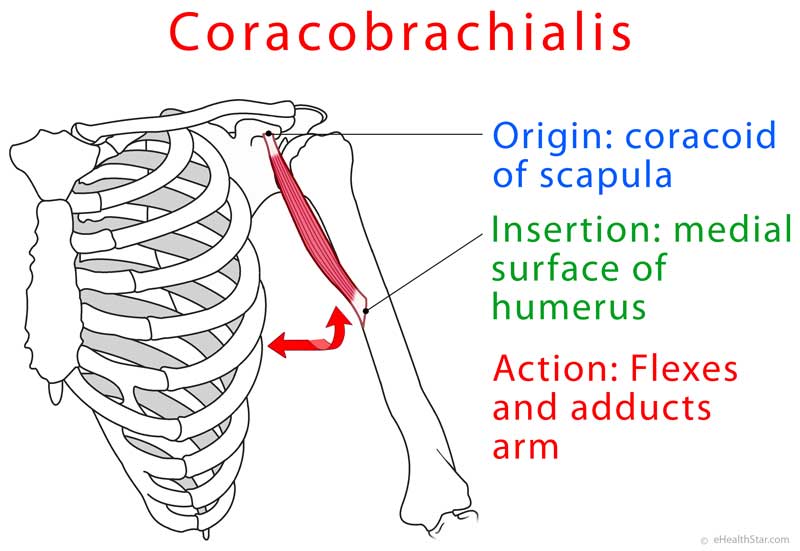 Picture 1. Coracobrachialis anatomy: origin, insertion, function

Video 1. Coracobrachialis anatomy: origin, insertion,
relations with other muscles, actions
Related anatomy: shoulder muscles
Coracobrachialis Pain
Coracobrachialis pain appears in the front of the shoulder as a result of strain or, rarely, tear. The test for coracobrachialis pain includes reaching with the affected arm behind the back and trying to grab the shoulder of the opposite arm. If coracobrachialis is affected, such move is painful or impossible to do [3].
Coracobrachialis Strength Test
Raise your arm forward and hold it with the elbow at the shoulder level, the forearm pointing to the ceiling and the palm facing to the floor. Then push your upper arm up against an examiner's resistance (Video 2).

Video 2. Coracobrachialis strength test